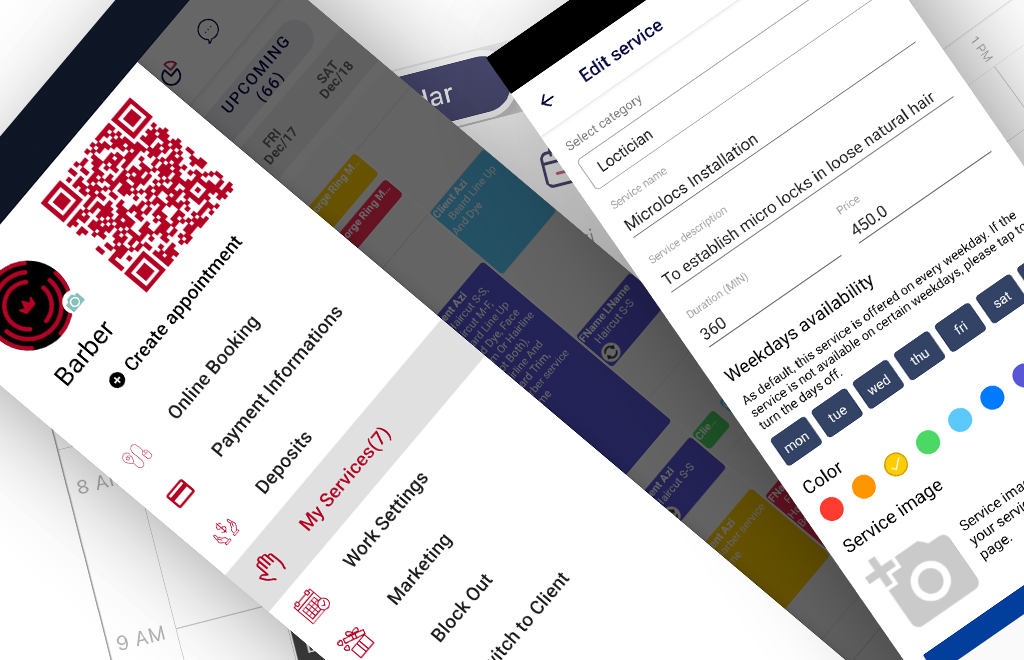 There are many professions that have been affected by the pandemic and the social distancing protocols that we have become used to. This has forced anyone that has to interact with their clients face to face to adapt and to find new ways to handle their business and avoid losing clients.
One of the biggest problems that many barbers have is that they are not organizing their time. Not only is this an issue, but there are all kinds of challenges that are related to the pandemic.
For example, the idea of having a client wait their turn at your barbershop is no longer something that many of these clients are going to be comfortable doing. A good way to avoid this is to make use of a scheduling app that allows clients to book appointments with ease.
This is going to ensure that they will arrive at the specific time of the appointment and they will not just show up in hopes that they can get their haircut fast. This is very important because it goes beyond pandemic measures and it helps you boost profits. You could turn your business into an "appointment only" service and this is going to make your life easier.
Make the booking process easy
If you want to provide your services through appointments, you need to make sure that you can do this with a reliable system that your clients are going to find useful. This is the reason why our application is going to give you a much more organized way of working.
You can set a specific timeframe for each client and you can even set a deposit system to ensure that no-shows are going to stop being a problem. You will be able to make use of a system that allows you to receive payments with ease. This is going to help your business move forward and achieve the best possible results.
You can also set an unlimited number of clients to manage through the app and you can reschedule any appointments if needed. You can create a calendar with the days and the hours available and you can even create special offers.
The more features you offer and the easier the booking process becomes, the more likely it is that your clients will want to continue to use this system. Everything revolves around convenience now and also around safety.
Your clients can use your app free of charge
When you download our app and start paying for the full service and features, your clients will benefit from using the app to book appointments free of charge. The cost of running the app for barbers is very low and the number of benefits and features more than make up for the investment.
Once your clients have installed the app, they can easily book any appointments and even refer your services to friends and family. This is another reason why the app is so useful for barbers because it helps them expand their business.
Always promote the app with your existing clients and encourage them to adopt this system to book their future appointments. This is going to prove to be the best way for you to see the results you want and need.
Final thoughts
Barbers are going to need to adapt to the modern world and this means making use of tools that allow them to book appointments and increase their sales via mobile application solutions. This is the type of evolution that can really help enhance a barber's profession while boosting credibility and profit in the process.
Download Ring My Stylist, Ring My Barber, and Ring My Loctician apps.
Back to All Articles