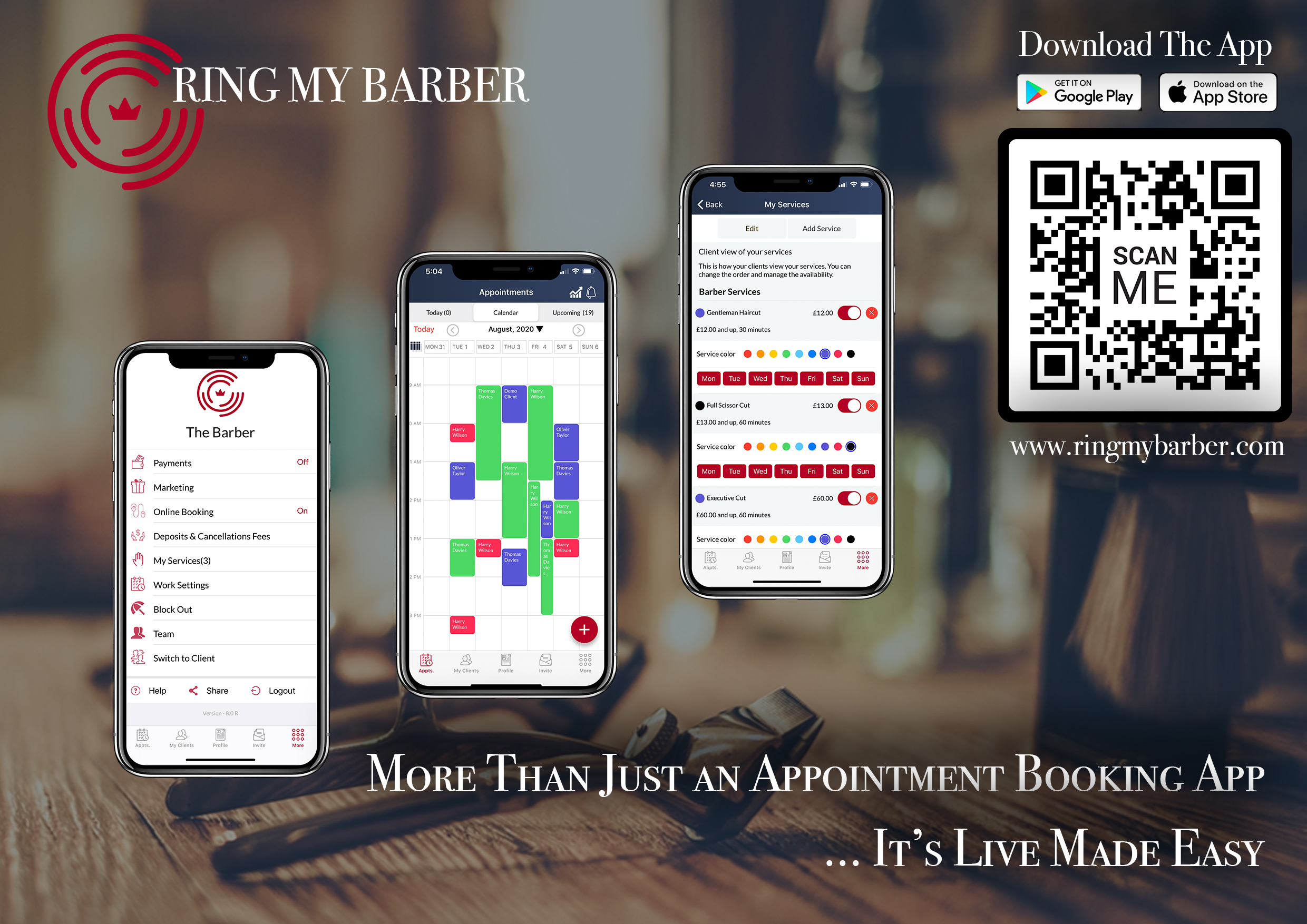 Were you the child who stood in front of the mirror, hair gel in one hand and a funky comb in the other; trying to style your way to college?
Have you always been attracted to wonderous hairstyles – not being able to wait to try them out for yourselves?
Do you love watching videos of barbers around the world showcasing their haircutting skills?
If you replied 'Yes' to any of these – you might have the inner desire to be a barber yourself!
Barbering Industry in Ireland
Fortunately, for those situated in Ireland and possessing a love for barbering – there is good news.
Barbering has always remained a popular profession in Ireland and has seen a noticeable increase in demand recently.
In fact, in 2019 there was a shortage of Barbers in Ireland as demand continued to rise for the average Irish male to look fashionable and handsome, yet there was not enough supply of barbers.
Consequently, haircutters had to be called in from across the seas to fill the market gap. Imagine that!
The Journey to Becoming a Barber
As long as the males wish to uphold beard health and hair growth, the need for barbers in Ireland does not seem to be lowering anytime soon. This means now is the perfect time to begin your journey towards becoming a barber, if you wish to be one in Ireland.
# Step 1: Decide What You Want
Before stepping into any profession, it is imperative that you take a few days (or even months) to fully decide if this is the career you wish to pursue.
For barbering this means doing a lot of research on market trends, prospects of growth, and perhaps a few visits to your favorite-most helpful barber in the vicinity.
Ask as many questions as you want.
Once you've finally decided to become a barber is what you want; move on to the next step.
#Step 2: Formulate a Plan
In the beginning, it is highly beneficial if you chalk out a plan or journey that you wish to follow, along with an idea of where you hope to be in the near future.
For many – a five-year vision works great in this regard.
Do you see yourself working freelance? Do you see yourself as a salon employee? Or do you dream big and imagine owning your own barbershop in the next five years?
Have it all planned out beforehand for a smooth-sailing journey!
#Step 3: Opt for a Barber Course
Remember, albeit being a skill, barbering does require education.
There are many courses available in reputable institutions across Ireland that offer you the best education in becoming a barber. Enroll in one – and let the learning begin.
#Step 4: Get an Apprenticeship
Practice makes perfect, and thus the almost final step is to enter into the real world.
Intern at a salon or begin an apprenticeship with a reputable barber. Learn the ins and outs of haircutting and styling, and practice until you are good enough to venture out on your own.
#Step 5: Sign up on the Ring my Barber App
To mark the beginning of your barbering career – what better way other than the Ring my Barber App?
Simply sign up on the app as a barber, and let the appointments begin as people continue to demand your services.
Back to All Articles