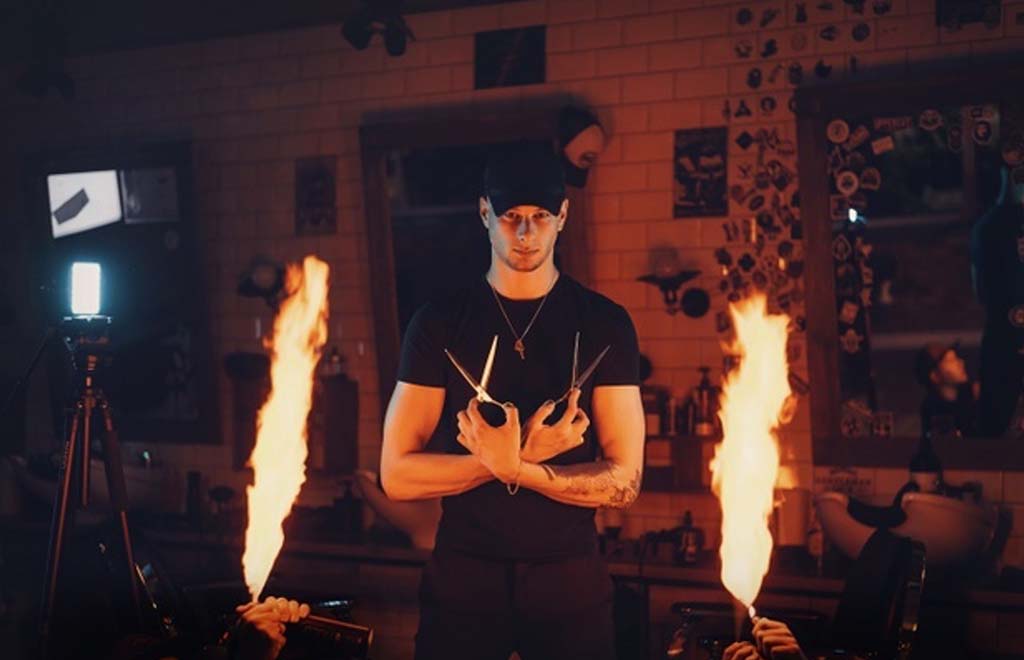 We all know that fire can be used to heat water and cook food, but did you know that fire can also be used to cut hair?
Here is a technique used by barbers all over the world. The barber wraps the hair around the blade, sets it on fire, and then cuts it off. It is thought that the burning of the hair is supposed to make it softer and easier to cut. Although it would be a scorching and smoky experience, it could be an exciting experience to try in a barbershop.
Though it sounds a bit extreme, the use of fire in a barbershop is a great way to keep morale high and improve the mood of the barbers and their customers! Making the fire a part of the barbershop can make the experience more personal and enjoyable for everyone.
The use of fire can also be educational and informational by teaching customers about the history of barbering and the flame tradition for cutting hair. Though the practice of using fire for thinning hair has become less prevalent than it used to be, the history behind it makes it a fun addition to a barbershop.
If you're looking for professional barber services, try out Ring my Barber booking application and book your barber now.
Download Ring My Stylist, Ring My Barber, and Ring My Loctician apps.
Back to All Articles