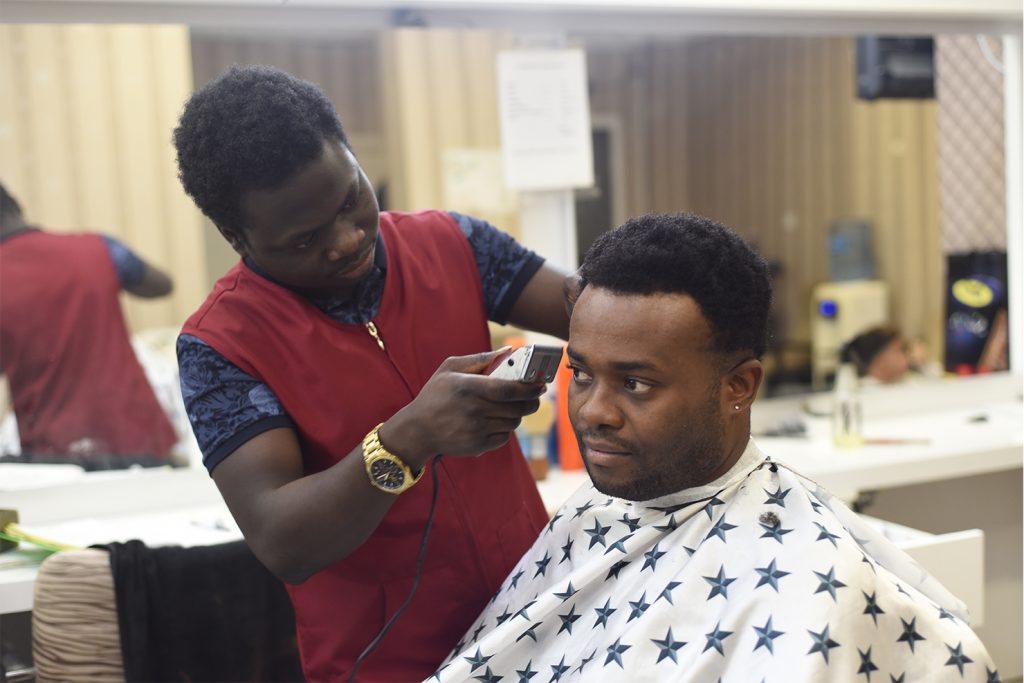 As the world continues to tread towards a rather fashionable future. It seems styling and grooming are the aspects to look out for and inculcate in our everyday lives.
However, as numerous barbershops and salons continue to open up near town, choosing one becomes a mighty dilemma.
How does one decide upon the best barbershop?
Our tip: Look for quality, look for expertise – look for good products!
A barbershop with good products is directly synonymous with a barber who cares about his profession and workplace. It doesn't shy about delivering the best service to its clients.
Let's look at exactly why good products are so very important in a barbershop:
Creates an Atmosphere of Hygiene and Quality
When a client enters a barbershop, they notice the major things – like the barber and the way they cut and style – and the little things, like the equipment and products used.
If the barber reuses the same razor blade for multiple clients, it is a big turn-off for newer customers walking into the barbershop.
However, if the barber uses sanitized scissors and blades, premium shaving cream, and other products – the incoming customer is immediately impressed and enticed!
Gives Way to Provision of a Multitude of Services
A barbershop may seem like it only includes hair cutting services, but actually – a good barbershop offers a lot more!
For scalp massages to a cut and color, hair gels to a hot leather aftershave – provide a plethora of services with good barbering products, and you are bound to top the list of favorite barbershops in the area.
Just as in every industry, a higher price is synonymous with greater quality. However, to charge higher for your services, you need to convince the client that you are offering them nothing but the best in terms of products and services.
How do you do that?
By having the best products in your barbershop, that too showcased on shelves at eye level. This way, as the customer walks in, they would know you use only premium quality products, for instance, in your shaves and mousses.
Therefore, they would be willing to pay more for services at your barbershop – allowing you to charge higher for your services too!
Makes Your Barbershop Stand Out Among Competitors
 Usage of premium hair services products isn't a must in the barbering industry – and this is where you can make your mark.
While others may have this element low on their priority list, you can generate a grand and higher clientele just by having the right products in your shop.
For example, if someone wanders into the shop desiring a great pompadour look, use high-quality pomade to achieve just that.
This will make you stand out among the rather average barbers in town that only focus on snips and cuts and forget products altogether.
 As you stand tall and distinct from other barbershops, you create a loyal clientele – who only continue to return you courtesy of the great products you use and the bespoke service you provide!
For the Best Nearby Barbers – Sign up on Ring My Barber!
While we are discussing barbers, you might be wondering about the best barber near you offering not only great services but usage of good products too.
With Ring My Barber by your side, your search ends now.
Sign up for this appointment booking app, find the barber that tugs at your heart's strings – and get your appointment ASAP.
Back to All Articles