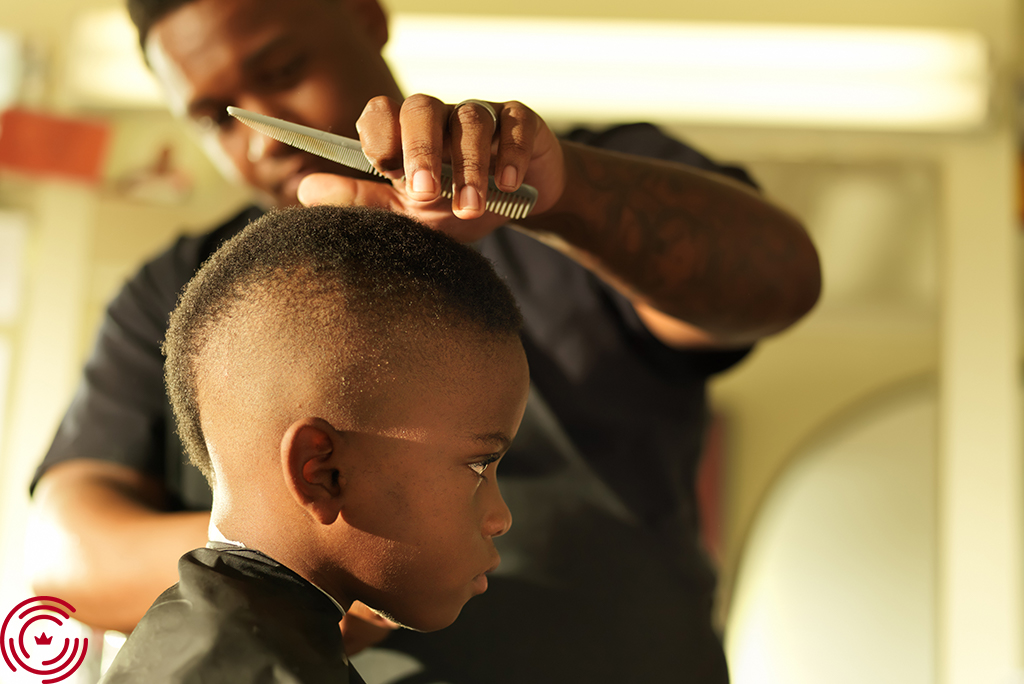 You might see tips on how to take care of straight or wavy hair all over the internet, but it's not the same as taking care of natural hair. Natural hair requires more attention and definitely different products that you won't really see in every grocery store. Since it's extremely curly and thick, you'll need to make sure to buy the right product and tools for your natural hair so that it stays in its prime condition at all times. Here are the top 5 natural hair care tips for men.
Download Ring My Barber mobile app now!
#1 Don't Shampoo Too Often:
Most shampoos that you grab off the store shelf are known to contain SLS (sodium lauryl sulfate) which strips off the natural oils from your hair if you shampoo it on a daily basis. That can leave your hair feeling harsh and brittle, which is why a moisturizing shampoo like SheaMoisture's Intensive Hydration Shampoo is a better pick.
#2 Keep Your Hair Moisturized:
The key to taking care of natural hair is keeping it moisturized no matter what, so even when you don't shampoo every day, make sure to condition your hair once a day to lock in the moisture and keep your hair soft. Oyin's Juices and Berries conditioner is a great option.
#3 Use The Right Styling Products:
Most styling products are not fit for natural hair as they just lay your hair flat down full of grease. American Crew's Firm Hold Styling Gel can become your go-to option since tames frizz and uses vitamin B5 to fortify the strands so that your hair looks thicker.
#4 Pick The Right Styling Tools:
Not every type of hair should be brushed with just a simple hairbrush or wide-tooth comb. Natural hair is very curly which requires a detailed combing through to detangle, for which a fine-toothed comb is best. If you want to alter the shape and style of your hair, go for a hard bristled brush. However, if you want to simply tame down your hair, a soft-bristled brush will work just fine.
#5 Go For A Low Maintenance Cut:
If you don't want to spend too long grooming your hair every day, go for a low maintenance cut such as a crew cut or taper fade since these types of cuts mainly take care of themselves.
Ring My Barber:
While we're still on the topic of haircuts, let us introduce you to Ring My Barber, which is an online appointment booking app that lets you connect with professional barbers of your preferred expertise that you can meet up with at your given time and place so that they can offer you their services at an affordable rate.
Sign up on www.ringmybarber.com to get yourself a low maintenance haircut from a professional barber at your preferred time and place so that you can go on and buy the right products and tools to take care of your natural hair easily.
Back to All Articles