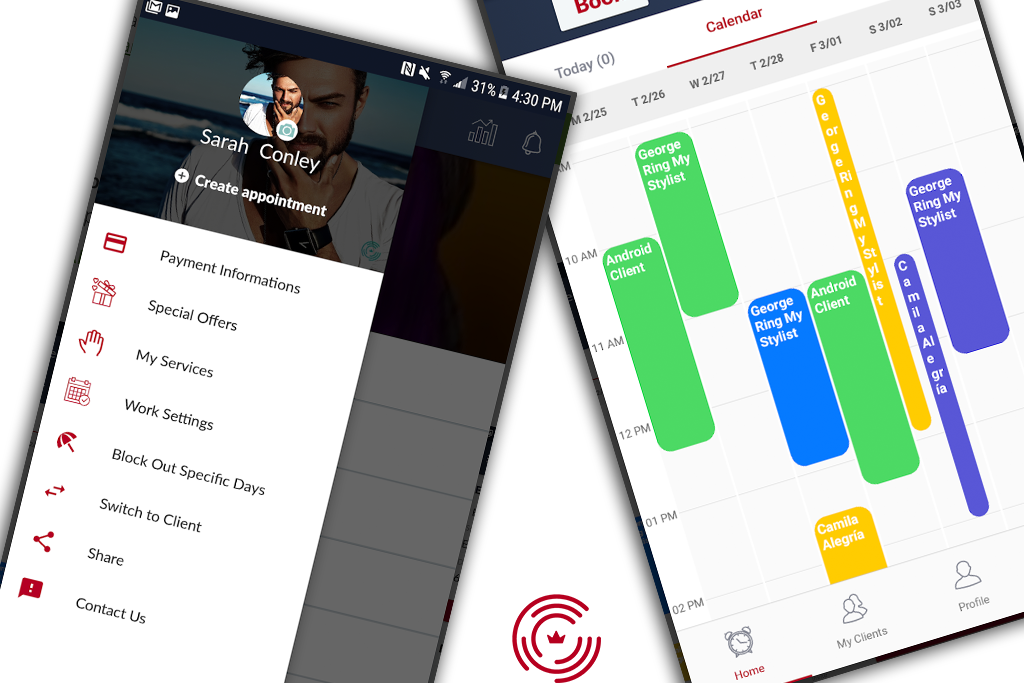 As technology advances, new apps and websites are created to make your lives easier and have everything organized and well planned.  Let's talk more about how e-booking via apps and websites can help you make a reservation easily.
Download Ring My Barber mobile app now!
#1 What Is E-Booking?
E-Booking is the process of booking appointments or makes reservations for products or services for yourself on an online platform with the use of the internet. It can either be on a website or an app; both the platforms have different kinds of services and options to provide when making a reservation. There is a variety of different apps and websites for multiple brands or individual businesses, each providing most of the services that the brand or company offers.  For instance, if there is an appointment booking app for a hairstylist, then you can easily book yourself an appointment with the hairstylist and even have a look at the services that she provides, mentioned in the app. That is not all that what e-booking provides an individual. Keep on reading to know what more e-booking has to itself.
#2 What Are the Benefits of E-Booking?
Here are a few benefits of e-booking or just making an appointment online by an app or a website. With these benefits, you can have a relaxing appointment-making experience and make your life just a tad more organized.
Easy Steps:
One of the most benefiting features of booking an appointment online on an app is the easy steps that you must follow to book yourself an appointment with the required brand, company or service without having to spend hours on call, waiting for your turn or just having to walk down to the actual place to make a reservation. The easy steps guide you through the entire process within minutes and save a lot of your precious time.
Constant Reminders:
With our busy schedules and hectic lives, we tend to forget about the appointments we make and end up missing them. To remind ourselves we either have to mark it on a calendar or set an alarm, but if you book an appointment on an app, the app automatically sets a reminder on your phone that will help you remember the details from tip to time.
Organized Setting:
Booking an appointment online is not only helpful for the consumer but also for the provider. It helps the provider keep every appointment in check as the app itself provides organized lists of the customers.
#3 What Is the RingMyBarber App?
The RingMyBarber app is an appointment booking app that lets you book an appointment with a barber without having to call them or meet them in person. Not only that, but the app also gives the customer a list of hairstylists that they can check out if they want any other services. The app also offers to show the work and skills of the barber or the stylist so that you would know if the barber/stylist is capable of fulfilling your services.
We hope that this guide to easy e-booking will help you get a satisfying online booking appointment experience and have an organized schedule, effortlessly.
Download Ring My Barber mobile app now!
Back to All Articles