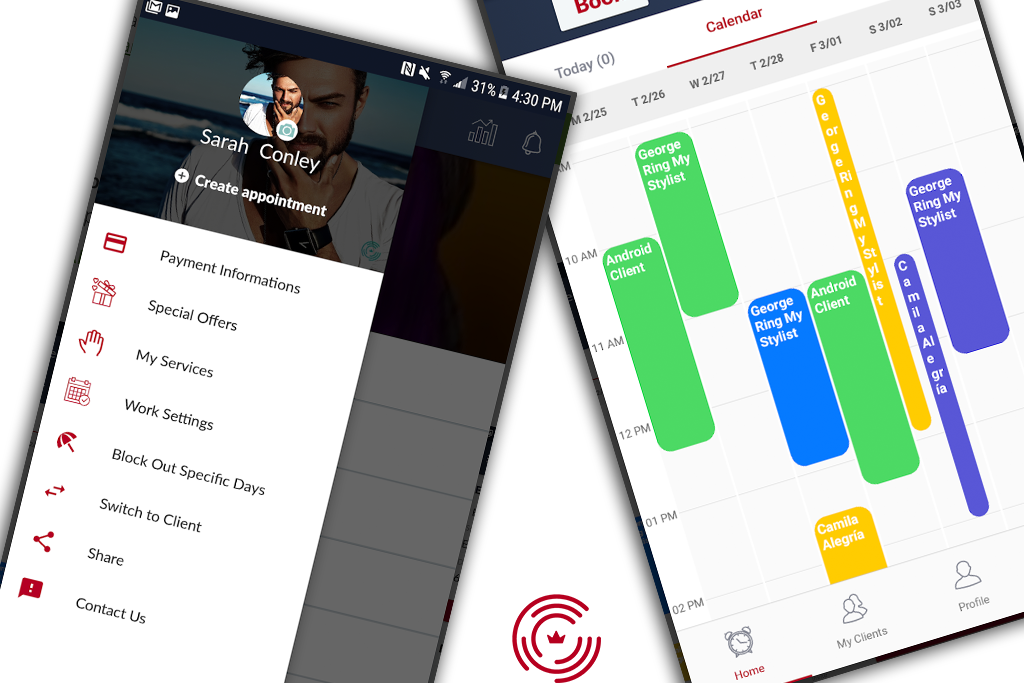 Managing your life with a busy schedule and the tons of work that need your attention can get tiring. People often forget to groom themselves whilst they are too busy working and achieving goals. But for a completely successful life, you must always take care of how you look and must stay presentable all the time. In the case of men, the first step to looking presentable and professional is to keep their hair and facial hair perfectly trimmed and in style. Most men don't have the time to spend in their bathrooms getting the perfect trim for their beards or precisely cutting off the edges of their hair. For men with busy schedules and almost no time left on their clocks for themselves, RingMyBarber.com can be the ultimate savior. This website, also an app, helps you book an appointment with a professional barber that can give you the best haircuts and do all the work without you having to take any extra time. If you want to know more about this amazing website/app, then this is the right place for you. Without further ado, let's get right into the details of how and why you should book a barber from RingMyBarber.com
#1 Why Should You Book a Barber from RingMyBarber.com?
Why book an appointment with a barber when you can always go out and get a haircut to form a salon? Well, not everyone has the time to go out and wait in the salon for their turn to get a simple trim or get their hair styled. A lot of men spend their days working hard and putting all their efforts to be successful, which leaves them with no time to groom their appearances and get their facial hair styled properly. This is where the RingMyBarber app comes into the view. RingMyBarber is one of a kind app that can help you book an appointment with a professional barber that can come do all the work that your hair and face require at extremely reasonable prices.
#2 How Can You Book a Barber from the RingMyBarber App?
You can effortlessly book a professional barber with high-quality capabilities, with just a few easy steps. You just have to fill out the requirements like the location, time and the server that you want, on the app and choose a professional barber from your choice. You can take a look at the barber's profile to know what their skills and capabilities are. Once you are done checking out the profiles, you can just easily book an appointment and have them give you the treatment you require on the mentioned day.
Now that you know all about how this website/app can be so beneficial for you with your busy and packed schedule, then don't waste your precious time and book an appointment with a barber from RingMyBarber.com now! We hope that this would help you groom your appearance better without having to put any effort and waste your time, and look your best anywhere, anytime
Get the RingMyBarber mobile app now!
Back to All Articles