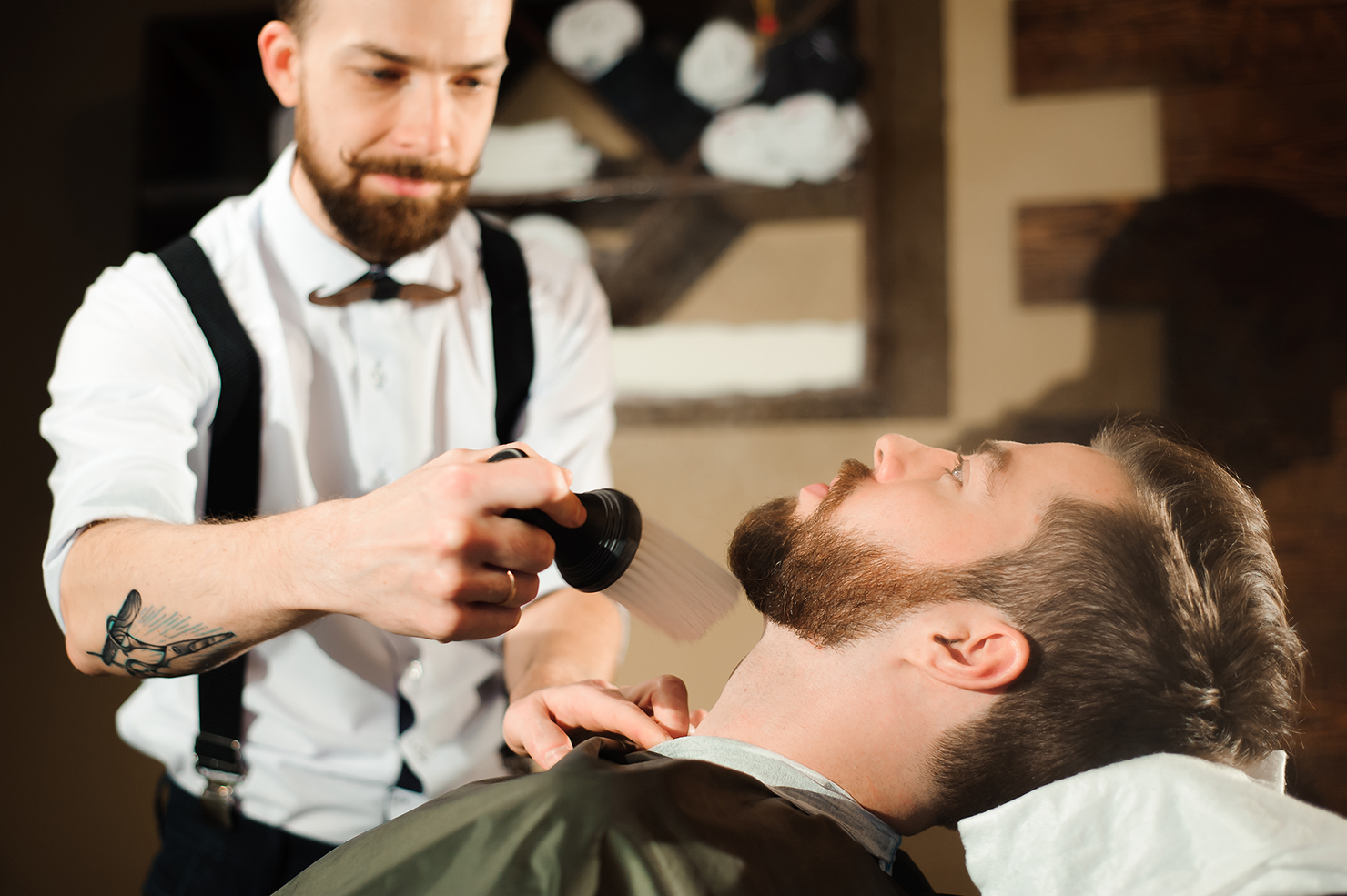 Facial hair not only defines but also compliments all your facial features, which is why it's important to have the right beard and/or mustache according to your face shape and personality.
The year 2021 brought back many classic styles of beards that were in trend in the previous decades but with a modern twist this time.
Here are the top 5 trendiest and most flattering beard styles that you can tell your barber about so that you have the freshest cut in the room.
#1 The Subtle Stubble:
If you're not a huge fan of too much facial hair, stubble should work perfectly for you. It's a classic style that is easy to maintain and looks good on just about any face shape.
Use a beard trimmer on a 3-4mm setting to keep this cut neat and clean without having to make multiple trips to the barbershop.
#2 Short Beard:
A neat short beard is not only a classic, but it's completely corporate-approved since it has a clean and professional appearance.
This beard style is pretty versatile as the barber can figure out which features you to hide with the beard and which features to emphasize, complementing your face perfectly.
#3 Scruffy and Simple:
Made popular by the universally-adored actor Chris Evans, a casual and scruffy is ideal for those with oval or round faces who prefer to go for a more boyish style without going clean-shaven.
The best time to start trimming is when you see your facial hair starting to reach your Adam's apple.
#4 The Beardstache:
In a beard stache, the classic Count Vronsky-style mustache is the star of the show, but the 5 o'clock shadow plays the importance of balancing it all out to keep it modish.
Maintaining this beard style may be a little trickier than others since you have to be equally careful about your 'stache and beard, but it's all worth it when you see how flattering it is for square faces.
#5 Power Beard:
Finally, for those who like to make a statement with their facial hair, a power beard is the best option in 2021.
It may be a bit hard to rock, but if you brush it out often enough and trim it when necessary, it will ideally complement your facial features.
Ring My Barber:
Ring My Barber is an online appointment booking app that lets you connect with professional barbers and hairstylists so that you can settle on a time and place appropriate for both of you at which they can offer you their services while following all the required SOPs and precautions.
Plus, if you're a barber or hairstylist yourself, this app is a quick and easy way to promote your business during this pandemic without the danger of customers crowding in a barbershop. The best part of the deal is their 30-day free trial for the app.
Head on over to www.ringmybarber.com to set up an appointment with a talented professional to get any of these beard styles so that you can have the trendiest and most flattering cut all year.
Back to All Articles